PFCC Black Business Expo - Live
The Black Business Expo is FREE and OPEN to the public! (Call 301-772-1552 if interested in sponsorship)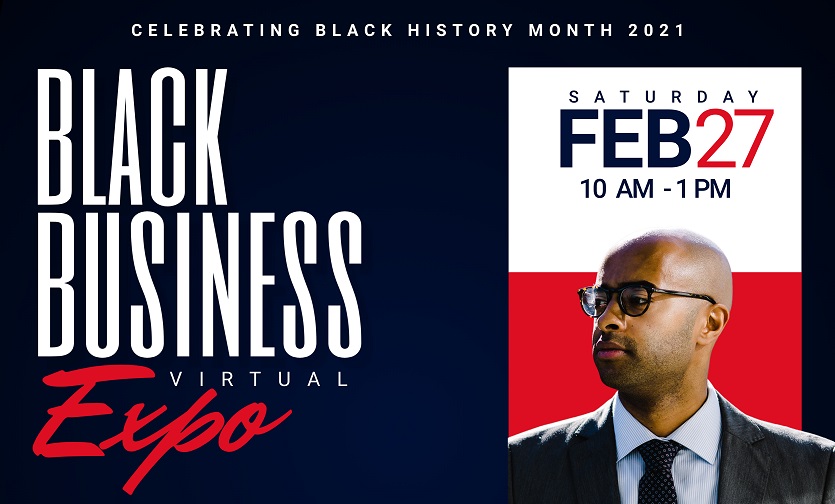 (1) What is the Black Business Expo?
This is an online promotion of Black Businesses sharing information on their products and services.
The public will be able to view online for free. You can register here.
Throughout the Expo, we will provide marketing tips to grow your business.
(2) How can your business participate?

- PFC Coalition and PFC Black Chamber business members register their business to showcase for FREE.
- Must be a current member! For information on membership click here.
(3) When and how will the expo be conducted?
When: Saturday, February 27, 2021 - 10:00am - 1:00pm via the ZOOM Platform
- The Expo will also be live on Facebook.
- Each business will be assigned a time slot to highlight their business for 3 minutes.
- The audience will be able to post questions in the chat for the businesses.

(4) What are the benefits of participating?
- Online exposure of your business
- The ability to get more clients
- Opportunity to network with other business owners
- Promotion via the PFC website, Email lists, and Facebook
(5) What are the expectations for the businesses?
- Be prepared to deliver a 3 minute presentation
- Send in a logo of your business to bbexpo@pfccoalition.org PFCC marketing/promotional materials
- Send in advance an outline of what you will cover; presentation can be a powerpoint, video, or pdf document, and can take place at your business location
- Must offer a product or service
- Must agree to market the virtual event via your social media platforms
- We also encourage you to announce a special that you are having during your time slot

(6) How can I help promote the event?
Post the flyer about the expo online via your social media platforms, Facebook, twitter, instagram
- Send out the flyer via email
- Share via text
(7) How do I sign up?
All businesses must register online at: www.pfccoalition.org/BBExpo.asp